Let's face it, the maintenance team often doesn't get the credit it deserves. That leads to all sorts of bad stuff. Hands up if you've pulled your hair out trying to get someone to understand why you need a little more time on an asset every month? 
But how do you get people at your business to go from not caring about maintenance at all to prioritizing it? We asked this question to Stuart Fergusson, Fiix's Director of Solutions Engineering. Here's what he said: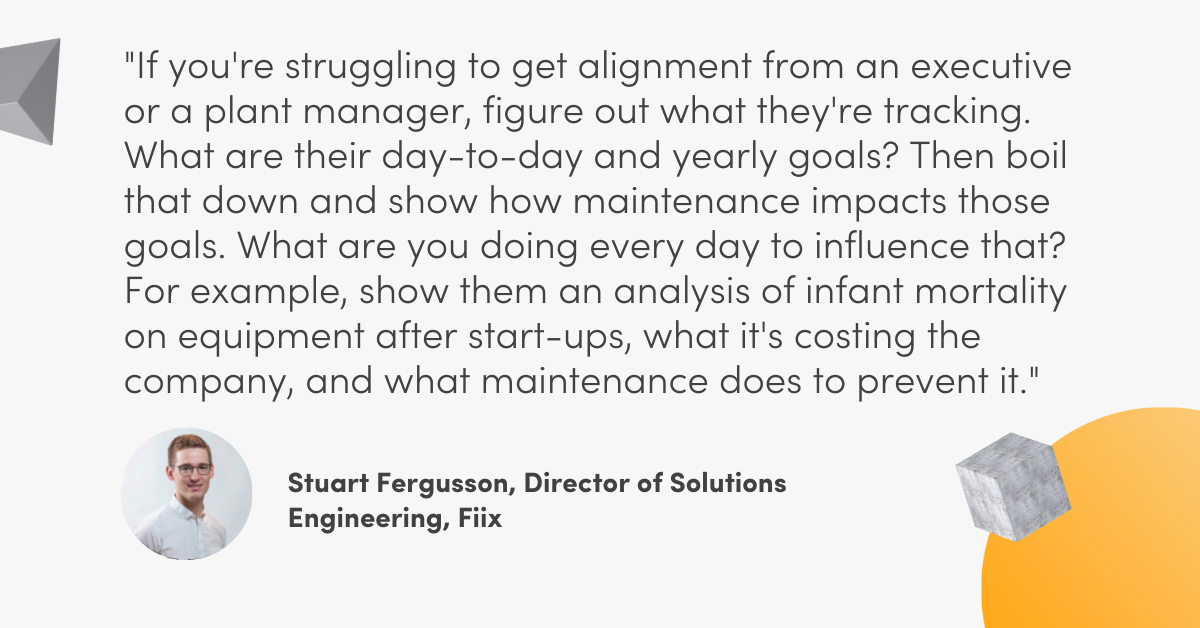 What are your tips for getting people to care about maintenance? What business goals do you connect to maintenance?