Did you know that play (even as adults!) is one of the best ways to foster innovation, discuss challenging issues, and grow closer as a team?
It's research based, and it works...even virtually.
Even better, it leaves everyone refreshed and invigorated.
How much has your team played in the last four months?
Share with us in the comments below 👇 Or, just tell us your favourite dinosaur 😊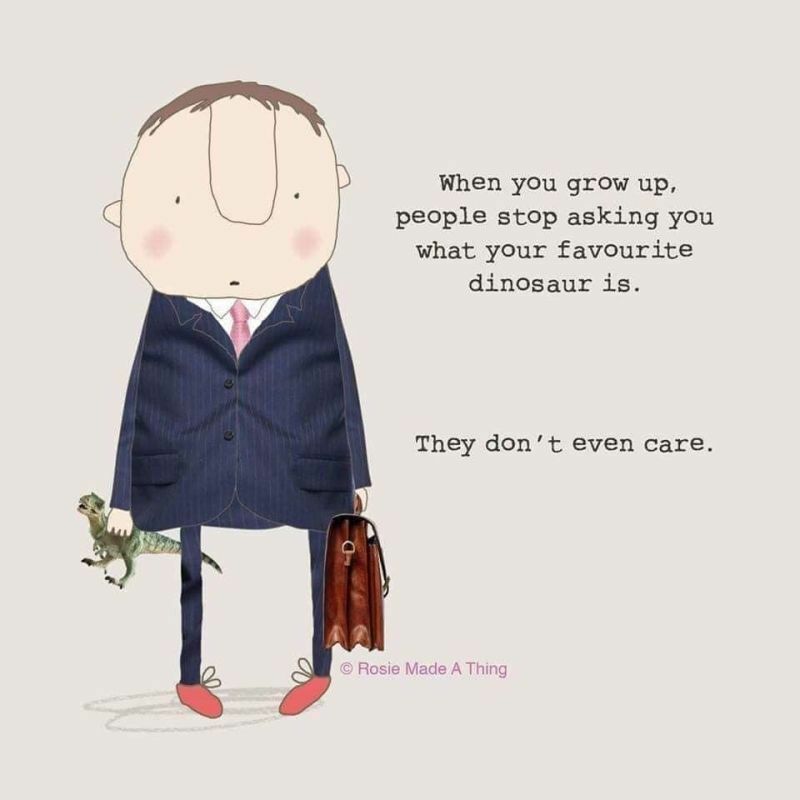 This idea of play in the workplace was shared by Theresa Bailey 
Theresa is the founder of Synergy Change Builders, holds a Masters in Community Psychology and is an Accredited Resilience Practitioner, a Prior Learning and Assessment Practitioner, and a Life Coach. Working through a trauma-informed lens, she understands the importance of resilience in helping individuals and groups grow through adversity.
Theresa is one of the speakers at our user conference, Fiix Forward 2020!
How to find opportunity when facing adversity
November 16, 2020 11:00AM-12:00PM ET
Don't miss Theresa's session, with our very own @JoanneWood, to uncover other hidden opportunities for growth and innovation in both the workplace as well as in your personal life.
Additional Session Details
During this training we will share practical tools to help you and your team face adversity with open minds, and how to explore the range of possibilities each situation presents. We will strengthen your management skills to ensure your team is getting the support they need during times of change.
Building resilience and nurturing a growth mindset
Discovering your optimal zone to cope and thrive
Building relationships to ensure your team gets the support they need during times of change
Developing an Effective Mindset Plan to promote action and accountability in yourself and others