Worker safety, and asset integrity, requires a thoughtful process and the CMMS plays an important role. 
The pink rectangles in the figure below highlight areas where worker safety and asset integrity can be emphasized.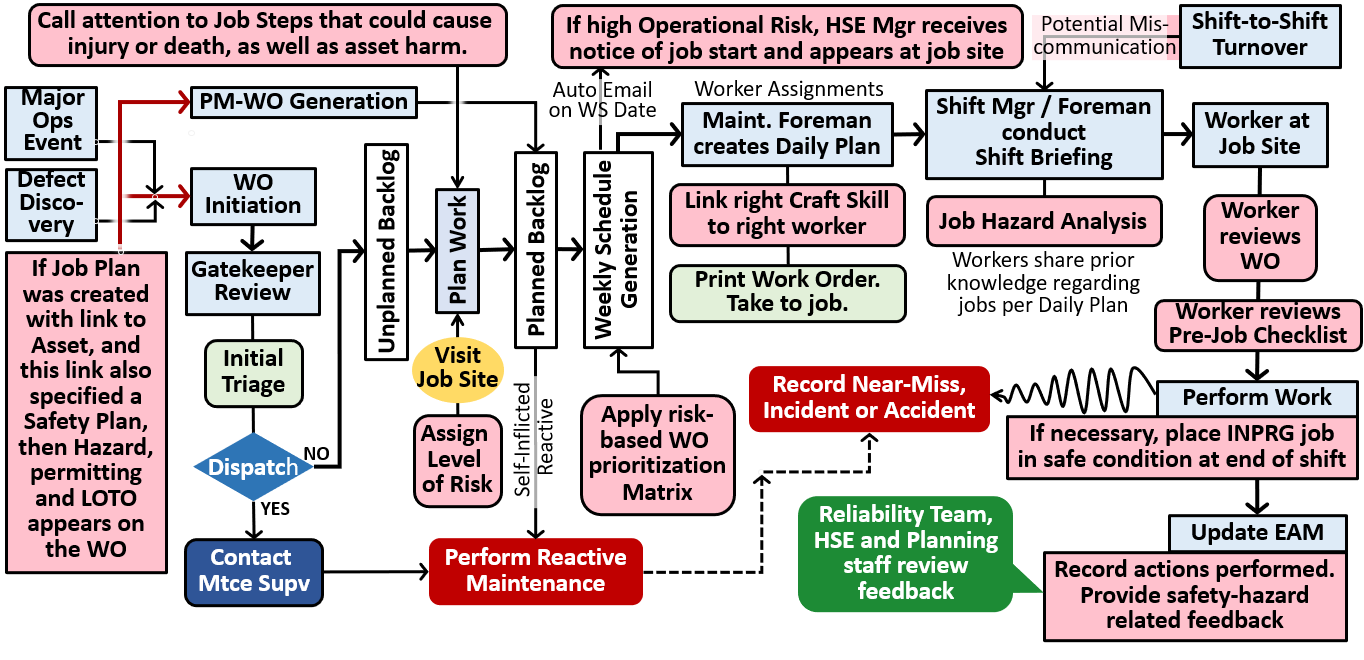 How to highlight worker safety and asset integrity:
Verify requirement for safety plan with all work.

Certain job steps require special denotation (boldness or color) to highlight potential for injury.

The maintenance technician, before starting job, should assess overall level of risk once at job site; Worker reviews pre-job checklist.

HSE manager should be notified of high-risk operations (and maintenance) – and be present.

Planner must assign the right skill set to the job; similarly, the supervisor must assign the right qualification.

At start of each shift, maintenance supervisor should conduct a JHA/JSA.

At end of shift, if job not complete, technician must place job site in safe condition.

When updating CMMS, be sure to provide feedback of other hazards were identified, or steps missing.
What are you doing to highlight worker safety and asset integrity? 
Respond in the replies below 👇