Hello fellow Fiixers! I'm Chris, and I'm an Implementation Consultant at Fiix. You can learn more about me and my CMMS experience here in our Welcome & intros thread. The Fiix Professional Services team often gets asked about the best way to set up asset categories. So, I thought I'd take a moment to share some key recommendations from our team.
Focusing on asset categories when considering the structure of your data ahead of data inputting/importing is critical to maximize the searching, reporting and custom field usage capability of your Fiix CMMS system. It's also beneficial if you are looking at doing some housekeeping on your existing system. 
Simply put, asset categories define, identify, or classify assets of a similar type.
How many layers are required for good searching or reporting?
In most cases, one or two levels are sufficient to satisfy most requirements. Categories can also be set up for Locations/Facilities, Parts/Supplies, or Tools. 
Hierarchical tables can be created within the asset category tab of the CMMS settings. These provide a level of data validation thus improving the integrity of information captured whilst reducing errors, misspellings, duplicated meanings, etc.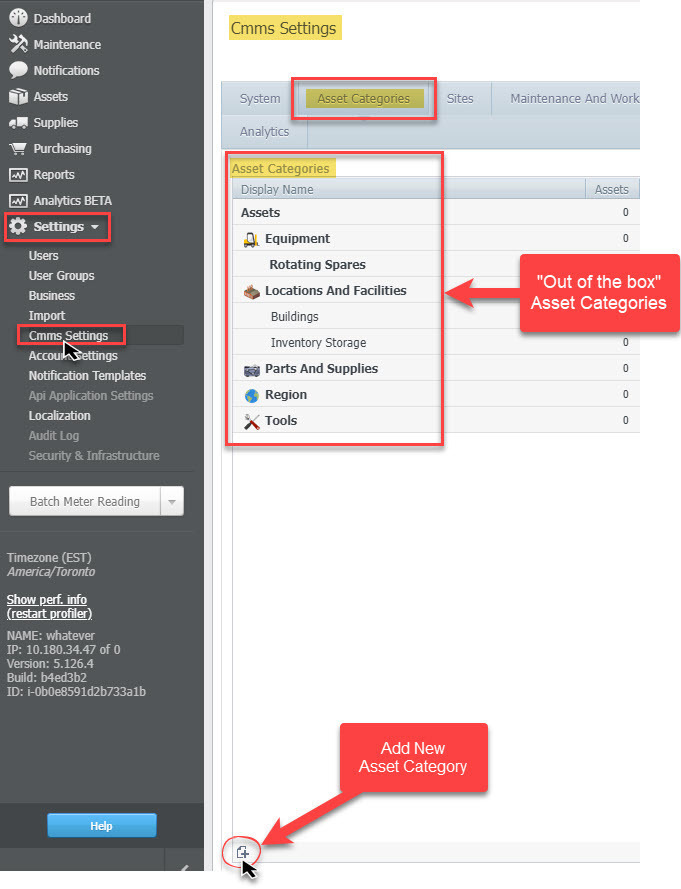 Click on the main asset category to open this screen where the barcode format can be configured ⤵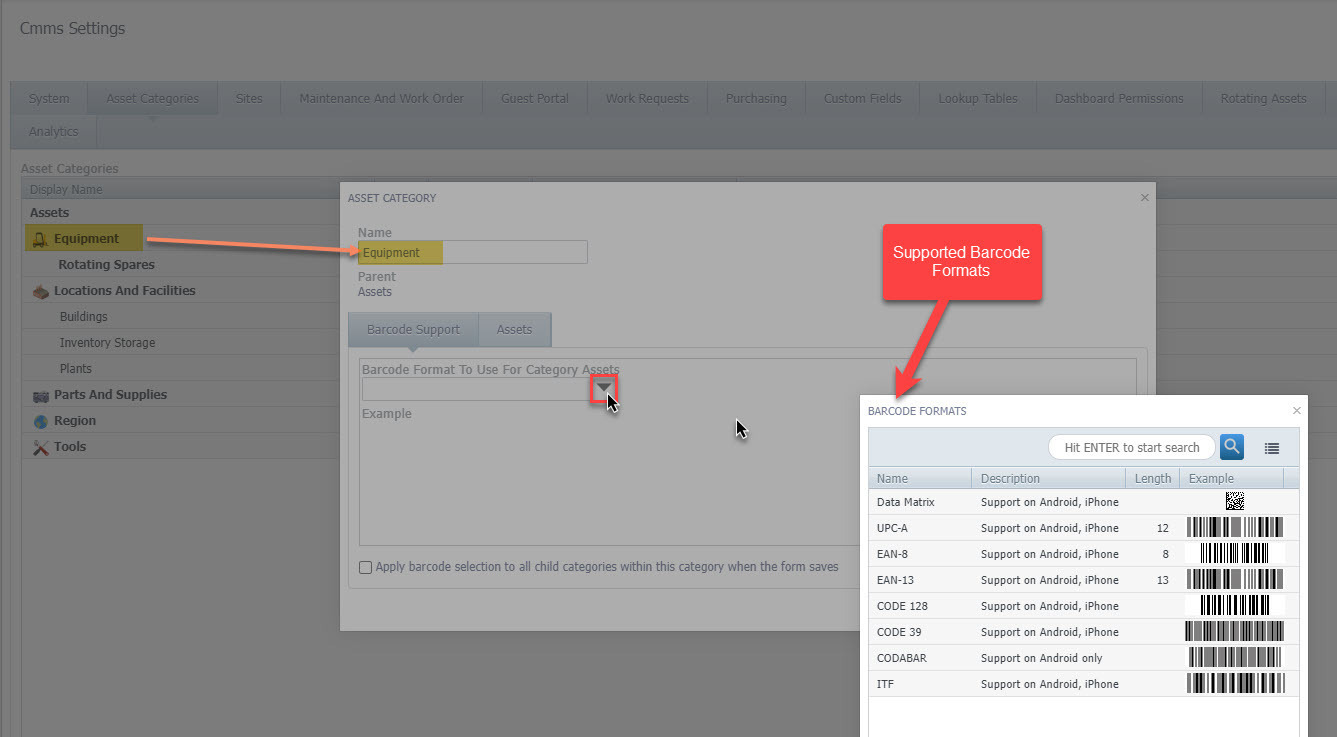 You can create a parent-child relationship user the main category heading (in this example, equipment) ⤵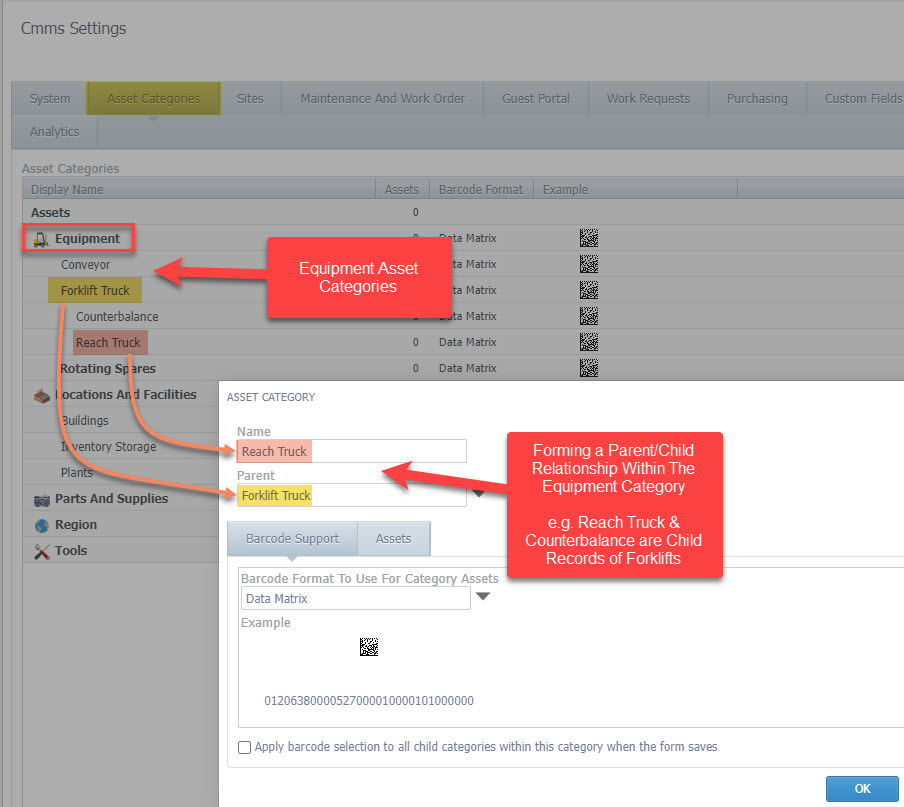 Here is an example of main category headings with a small sample of sub-categories under them ⤵ 
Note: Sub-categories are indented in the tree view, eg. Locations and Facilities has Buildings as a sub-category and Floors are a sub-category of Buildings.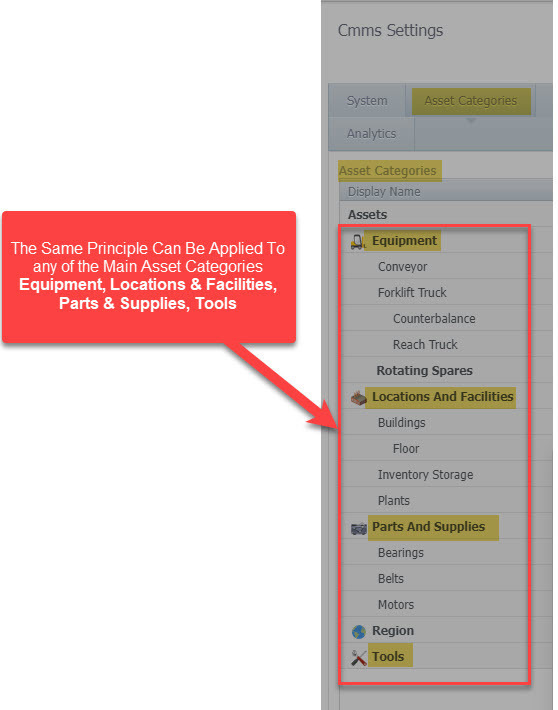 ---
🛠 Top Tips & Tricks
Consider the asset category as a searching, filtering, and reporting tool. Do not think of it as an additional description field.
Only create additional levels if you have searching and reporting requirements to match.
Keep it simple. You can always add more categories/sub-categories later if any new requirements surface.
Avoid populating with things like; the function, make, manufacturer, or model. Focus more on the actual asset type.
Categories can be created in the import process, eg. equipment & stock.
Do you have additional tips to share based on how you set up your asset categories?
Share your tips, examples, or questions below 👇