When we use a product in our daily work, at some point, we've all had a moment where we think, 'wouldn't it be great if…' and then you want to share that idea with someone who also gets it!
This Wish List forum is designed to capture this "blue sky" brainstorming so you can collaborate on your dream CMMS features and see how other members can also benefit from and expand on your ideas. 
These 3 steps will guide you on writing a clear and concise Wish List idea: 📝
In your post title, concisely describe a single problem you're trying to solve.
💡 The Fiixers Community Tip - check the related topics that appear to see if your idea already exists and then click to add your thoughts and upvote on the existing thread.
In the content section, briefly explain how things work right now, highlighting the pain point you wish to solve.

To wrap up, in a single statement at the end, describe the benefit and value to your team and/or organization, which a solution could deliver. 
Make sure you select the Wish List forum to post your idea. Also don't forget to UPVOTE your own idea by clicking the "Vote" button on your post.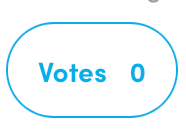 Be sure to add your thoughts and upvote the Wish List ideas that spark your interest!
We look forward to seeing what The Fiixers dream up! ✨