The Fiixers has been structured with
Categories →  Subcategory Forums → Posts
to make it easy to navigate around the community and find what you're looking for. 
Subcategory forums are where you add your answers, questions, comments or create a post if you want to start a new topic. Click here to learn how to create a new post.
💡 The Fiixers Community Tip - subscribe to any forums at the right hand side of the page to receive automatic updates when new posts have been added.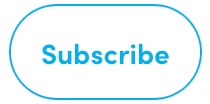 To navigate back to The Fiixers homepage simply use the breadcrumb links in the top left corner. 
Here are the forum breakdowns*:
Also, visit our Product Updates module in the main navigation bar to stay up to date on our quarterly roadmap and latest feature releases.
*Many forums are open to our general members, but select forums are exclusive access only for our paid Fiix users.
💡 The Fiixers Community Tip - posting your content in the right forum increases your chances of getting an answer quickly and it keeps our community organized.