@kabrams kicked off this session at our user conference, Fiix Forward 2021, by introducing the ABCs of a Fiix Champion and outlining a champion framework that she's observed at organizations with some of the most successful Fiix programs.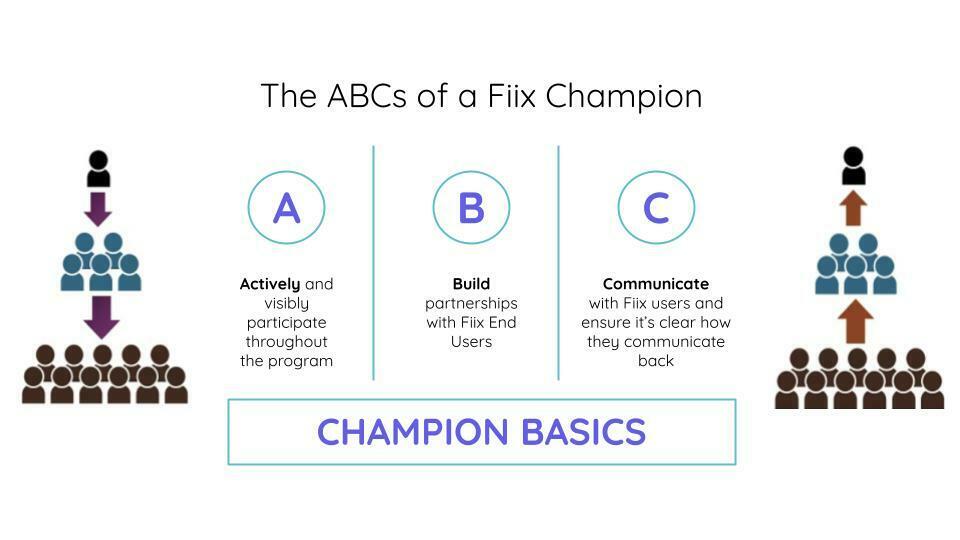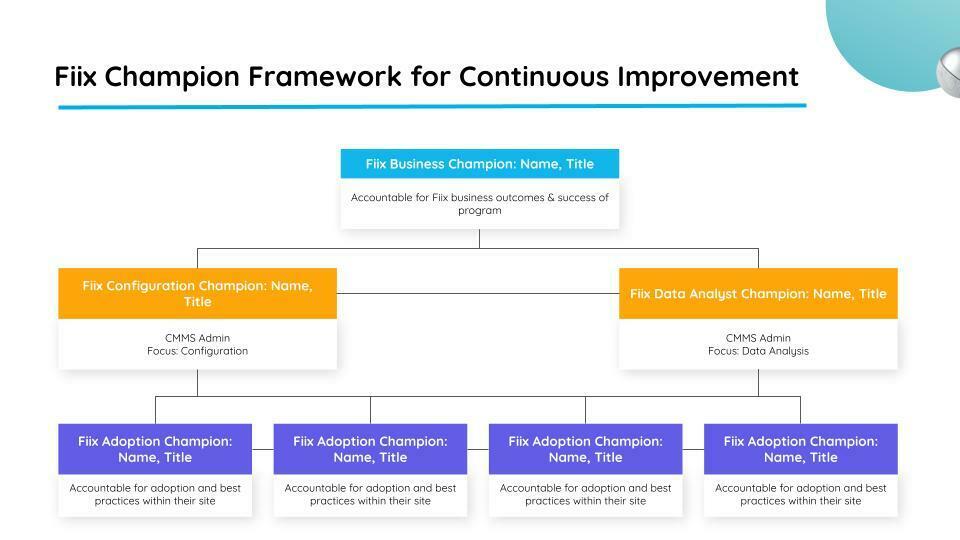 @Joe McVay then discussed other possible scenarios and some of the most common pitfalls we've observed with different organizational configurations. 
Which ultimately led to a conversion around when and how to grow your CMMS team!
So, @delpeachy, the Director of Talent and Diversity at Fiix and a Professor of Equity, Diversity and Inclusion in the Workplace at George Brown College, stepped in to help answer some of our questions and explain why hiring for diversity is something we should also consider. 
A question from the audience, 
"Is this right - is diversity a persons, IQ, sex, race, professional education of skilled trade or a persons ancestry? or all of these?"
Prompted this response, 
"Great Topic, has anybody started this topic in The Fiixers community?
We have now!
You can use this space to share your questions or comments related to:
Organizational design, roles and responsibilities for successful CMMS programs
Building your case for new roles at your organization
Determining the skills required for certain roles
Hiring techniques for building teams with diverse experiences and backgrounds
Inclusive leadership and creating work environments that bring out the best in everyone